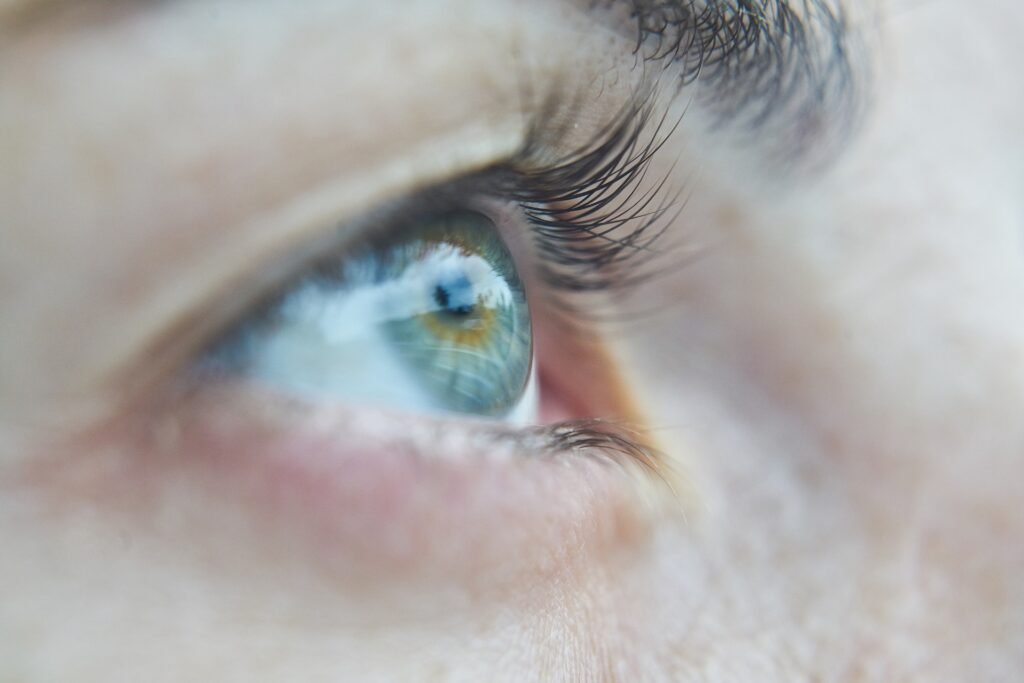 Did you know that less than 20% of the Spanish population has blue eyes? If you have come this far, surely you are part of this percentage and you want to know how to achieve makeup for blue eyes . That is why we bring you a guide with tricks step by step.
Tips for blue eye makeup: shadows and eyeliner
There are different ways to make blue eyes stand out with makeup. We give you three essential tips:
Brown or warm shades. Being complementary colors, yellow, orange or red shadows for day to day are a very flattering option.
Purple and gray shadows for evening makeup or for more winter looks . A smoky one in these shades will look amazing and the black color will work to intensify the look, so it's best to apply around the eye and blend.
Gold, copper or champagne eyeliners contrast with the blue color and make it stand out more. You can use it as small sparkles in the corner of the eye or on the lower lash line.
You will find all these products in our online perfumery .
How to make up blue eyes step by step?
Before starting with our step-by-step guide, it is important that you know that there are differences between day and night makeup. This is why we have divided our tutorial in two.
day makeup
If you want to wear an impressive blue eye makeup for the day to day, we propose some easy looks to achieve:
Option 1: Use a nude base tone and add an orange shadow on the lower eyelid. Blend well. Then, trace the lower lash line with the same shadow. Use a yellow shade to highlight the center of the lid and complete the look by outlining the upper lash line as well as the water line with black. Don't forget the mascara.
– Option 2: Beige or gold colors for the fixed eyelid and the lower lash line. Accentuate your look with black shadow around the eye. If you want you can outline the lower lash line or leave it that way. Of course, mandatory mascara both upper and lower.
– Option 3: Make a smoky eye effect with light shadows . Help yourself with a brown color in the eye socket to help you blur and a pearl pink throughout the mobile eyelid. Gently outline with a brown or black shadow and blend very well so that the effect looks natural. Apply a lot of mascara.
– Option 4: If you are not one of those who use shadow on a daily basis, the key to highlighting blue eyes is definition. A black eyeliner that details the look and mascara will be more than enough. You could even experiment with a silver or white eyeliner on the waterline, this will broaden the look and make you look different.
If you are looking for makeup for blue eyes during the day , any of these alternatives can help you take advantage of the color of your eyes.
Night makeup
The general rule of evening makeup is to focus attention on the eyes and lips . To achieve this, a smoky dark shadow with a touch of shine on the eyelid and the tear duct does not fail. Ideally, play with colors that flatter your eye color.
Option 1: Apply an eyeshadow primer to ensure that your makeup will last all night . Choose a purple shade for the eye socket and lower lash line. Highlight part of the fixed eyelid with a lighter shadow (almost white), which you will also apply to the inner corner and under the arch of the eyebrow. Line the upper lash line and the water line with black. Apply mascara.
– Option 2: If you want a less charged appearance , a smokey eye with bronze and gold tones, more eyeliner and mascara will suffice to give the look greater depth.
– Option 3: A smokey that combines black with other shades . For example, you could base a shimmery gray or silver eyeshadow and concentrate the black on the outer lid. Line your upper and lower lash lines and apply false lashes for a more dramatic effect.
Finally: a very common mistake when doing makeup for blue eyes is to choose a shadow of the same tone , since neither the eye nor the shadow stand out. It is advised to avoid cool tones to enhance a blue eye color, especially if you are just learning the art of makeup.
What do you think of our makeup tips?
We want to share with you and our community the best makeup tips to achieve a spectacular look. This is why we would be delighted to hear your opinion and leave us a comment.
About Author